Beginning Python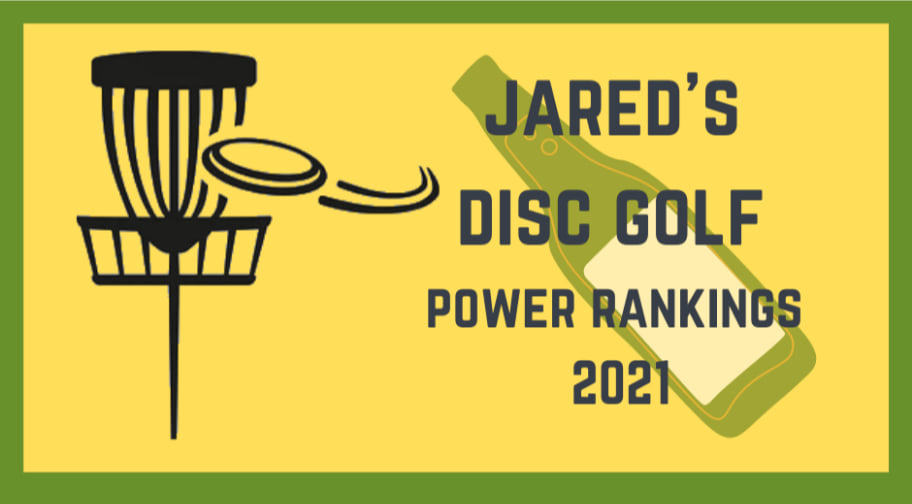 Jared's Disc Golf Power Rankings V. 5
Even though none of us outside of Santa Cruz could watch it live, Masters Cup caused some interesting movement in my world famous power rankings.
(If you are a data science type, I used some beautiful soup, pandas, SQL… y'know. Stuff like that. And, no, I didn't use them well. I tried though. You can check out what all I did at my github. I'm still learning…)
So here's where we at…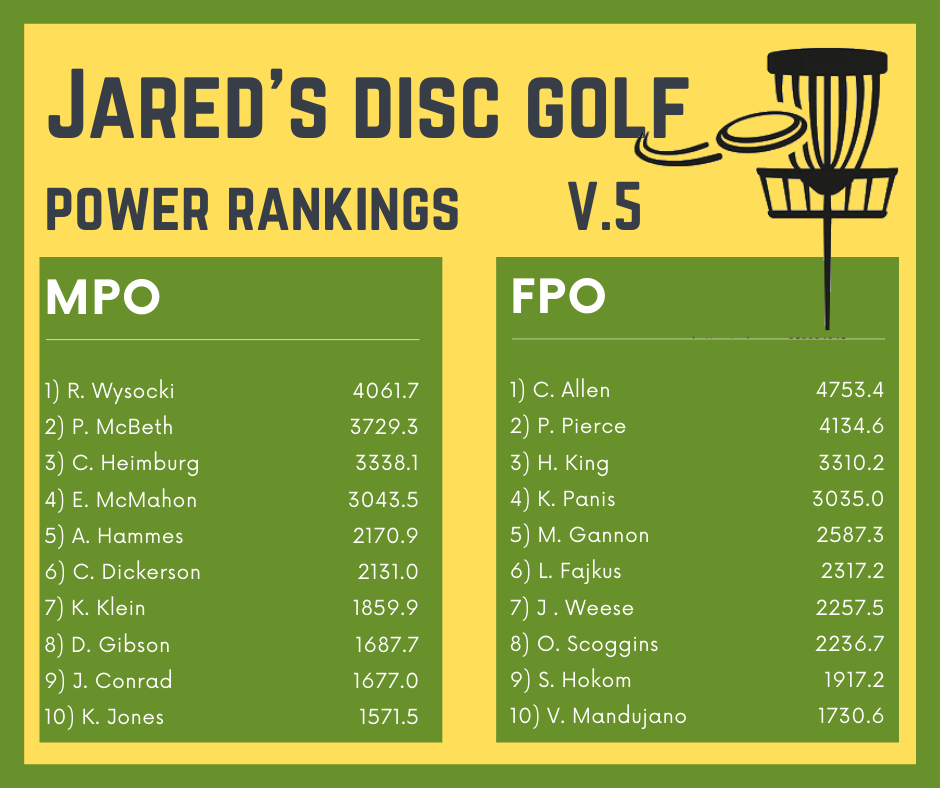 Ricky stayed atop the pile even with his 14th place finish due to the big lead he had put together from previous events and that none of his close competitors took the tourney down. Paul got the closest, and was able to retake 2nd over Calvin who managed only a 33rd place. For reference, 33rd is worse than all nine of his other 2021 finishes… combined. Adam Hammes' win jumped him back into the glory finding himself all the way up in 5th. Drew's 5th place in Santa Cruz pushed him up to 8th overall and Kevin Jones see's his JDGPR glory after a bronze in the hills.
OK. FPO. Cat still on top. Wait? How? Paige won three-in-a-row! I know, I know. See more discussion below. Paige has only played seven events. She's playing the next three weekends. She'll make some moves… So the top three stayed the same. Kona jumped Missy for the 4th slot after a big 3rd place finish. Lisa, Jess and Ohn are in a virtual tie for 6th with Lisa getting slightly the better of the other two last weekend. Valerie holds 10th but her sister Alexis has pulled right right behind her, and you know no punches are pulled when a spot on the big board is at steak.
Here are the rest of the top 30's if you're interested (yes, they are indexed 0-29. Deal with it)…
MPO

FPO

And fancy week-by-week graphs…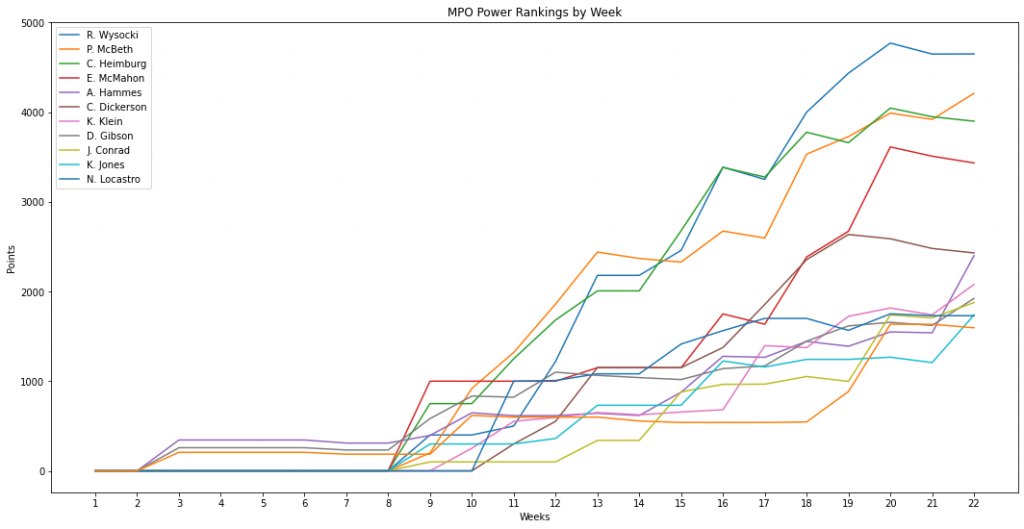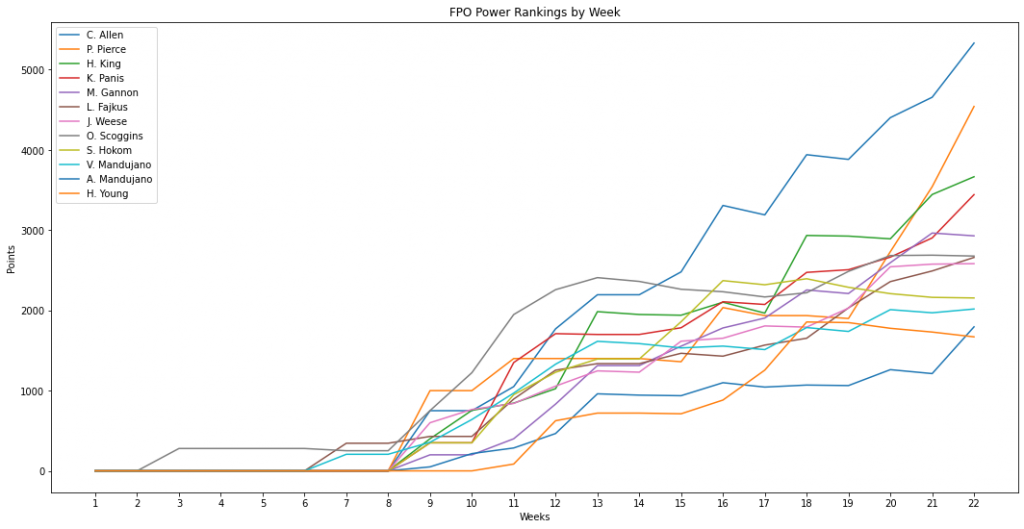 Interesting… but… How is this computed? Are the points just random numbers to gain the rankings some type of legitimacy…. NO! This is science…
Points are given based on tournament finishes, with the top-30 getting points. National tour events are worth more than A- and A/B-tier events. B-tier and below are not counted. More recent tournaments count more than older tournaments. And tournaments with stronger fields (more top players participating) are weighted more than weaker fields. The top 10 tourney scores are added up for each player.
Here's where Cat is laying the beat down. Paige has only played events this year. She's playing each of the next 3 weeks then we'll see. If we only counted the top 7 results for each player, we're looking at a top 20 like…
Paige would be at the top slightly. But 7 events do not a season make. Let's see what happens over the next couple weeks…
Anywho, if you want to see what the data looks like… here are a couple tastes… (from a previous week's data. Add a few columns and you have this week (there are currently 1862 players and 261 columns of data)….