Beginning Python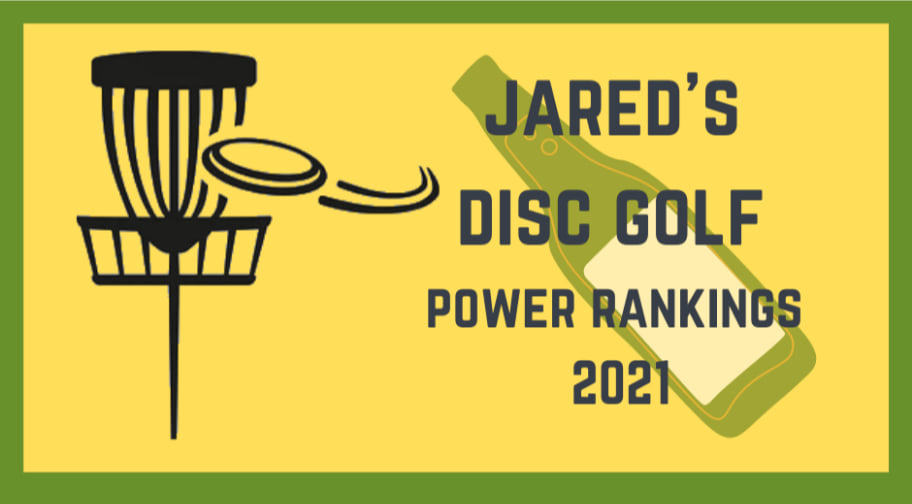 Jared's Disc Golf Power Rankings V. 3
And we are back.
After a weekend where most of top players were out in Stockton for the OTB Open, there is some movement in the top tens, but nothing too wild.
(If you are a data science type, I used some beautiful soup, pandas, SQL… y'know. Stuff like that. And, no, I didn't use them well. I tried though. You can check out what all I did at my github. I'm still learning…)
So here's how it all shakes out…
Ricky's 4th in Stockton was enough to keep a solid hold on the top of the pile. Cal's share of that 4th was enough for him to jump back over Paul, punishing him for his 6th. Eagle's win made the top threesome into a legit foursome. Two newbies jumped into the top ten with James Conrad and Anthony Barela grabbing shared 2nds and spots in the wall of fame.
In FPO… 8 A-tier (or above) events. Twice outside the top 3 (4th and 7th). Too consistent with a heavy work rate. Cat is still on top by a mile. Paige's big win took her near the top of the "Not Cat" division. Otherwise pretty steady except for busier players overtaking Sarah Hokom as she took a couple week break to get ready for US champs this weekend.
So how are we looking week by week…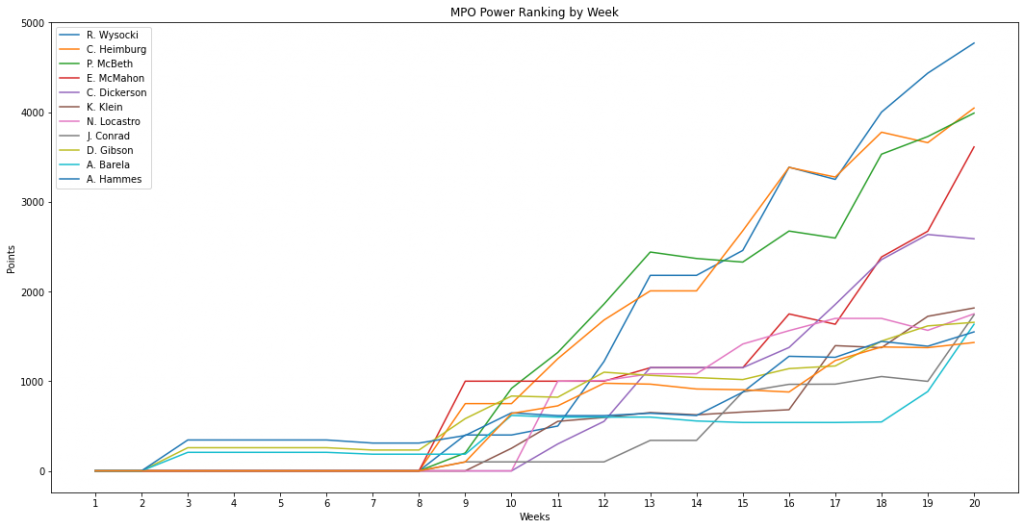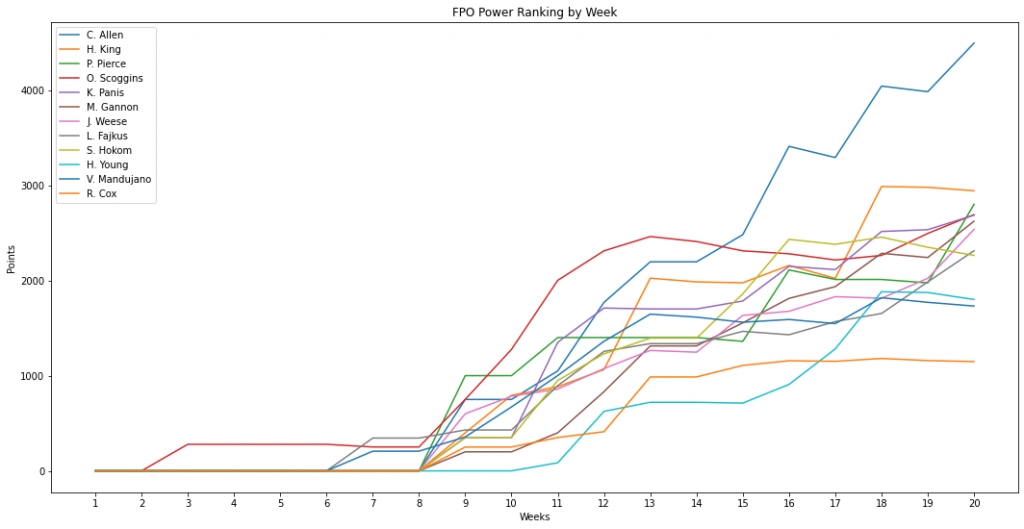 Interesting… but… How is this computed? Are the points just random numbers to gain the rankings some type of legitimacy…. NO! This is science…
Points are given based on tournament finishes, with the top-30 getting points. National tour events are worth more than A- and A/B-tier events. B-tier and below are not counted. More recent tournaments count more than older tournaments. And tournaments with stronger fields (more top players participating) are weighted more than weaker fields. That's pretty much it.
If you want to see what the data looks like… here are a couple tastes… (from last week's data. Add a few columns and you have this week (there are currently 198 columns of data)….